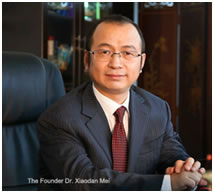 Dear Friends and Colleagues,
 It is a great honor to welcome you to the 10th World Gene Convention-2019 (WGC-2019), which will be held during September 20-22, 2019 in Qingdao, China.
WGC-2019 features a very strong technical program, mainly focused on: breakthroughs in gene, advances genomics & genetics, new research of DNA and RNA, focus on basic research, the frontier research of life sciences, new biotherapy discovery, emerging areas for medicine applications, robust technology development, and cutting-edge Biotechnology. It aims to provide a platform for all experts from academia, industry and national labs to discuss latest hot researches and achievements. Attendees will hear world-class speakers discussing the challenges and opportunities facing the gene, biotechnology and life sciences field. The business & academic experts who are from home and abroad will give excellent speeches.
Based on the huge success of last event of WGC-2018, we are strongly confident WGC-2019 will be a great success and meet our expectations.
In addition to the amazing conference, you will benefit from the wonderful experience in Qingdao, China. Qingdao (Tsingtao) is a city of picturesque red-tiled roofs nestled between green hills and blue sea. The mild climate, the bathing beach, and Mount Laoshan make Qingdao a popular health and holiday resort, particularly in summer when visitors come here in droves for sightseeing and escaping the heat.
Thank you very much and we look forward to your active support and participation. Finally, we hope and trust that you will find the conference and your visit to the very beautiful and exciting city of Qingdao, in September 2019 both valuable and enjoyable!
Sincerely Yours,

Dr. Xiaodan Mei
Executive Chair of WGC-2019
President, BIT Group Global Ltd.