Venue
Qingdao International Conference Center
Address: 青岛市市南区奥帆路1号 (奥帆中心内)
Address: No.1 Aofan Road, Shi Nan District, Qingdao Shandong Province, P.R China
Qingdao International Conference Center is the main venue of the Shanghai Cooperation Organization (SCO) Qingdao Summit. Qingdao International Conference Center is located in the districts of Qingdao Fushan bay, Hongkong middle road and the core of Olympic sailing center. Total 30,000 sqm. space. Between 30 different styles of conference rooms and function facilities, divided according to requirements. Each function is equipped with a spacious and bright foyer. The Conference Center is surrounded by the sea corridor and the whole sea view ballroom is located in the bay center, enjoyed the prosperity of the bay.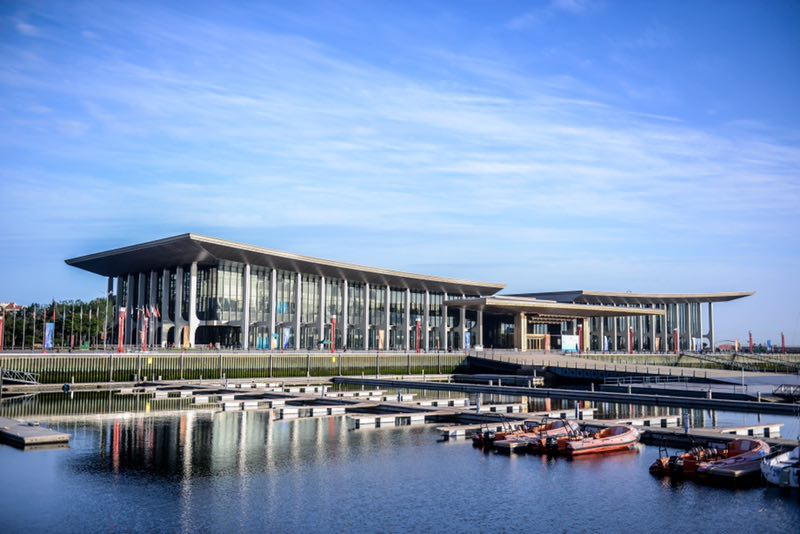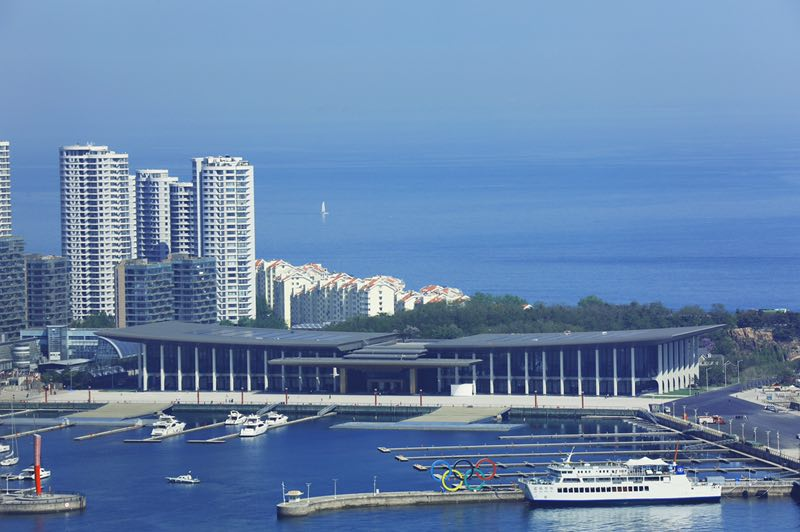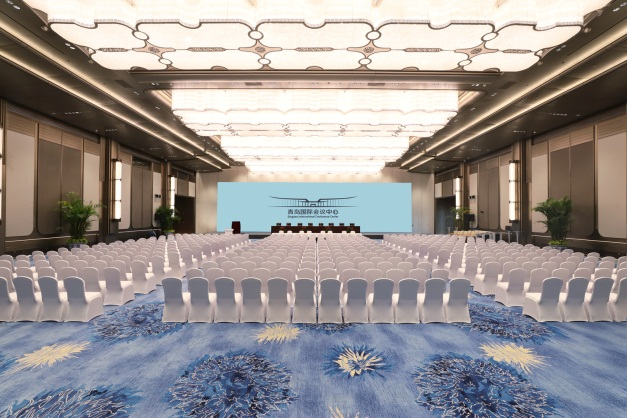 Hotel
Recommended Conference Hotel: InterContinental Qingdao (Package B)
Address: No.98 Ao Men Road: Qingdao, SD, 266071, Mainland China
The award-winning InterContinental Qingdao, managed by InterContinental Hotels Group, is located at the waterfront in the Olympic Sailing Centre, next to the brand-new Qingdao International Conference Center - held for SCO Summit. Surrounded by various dining, shopping and entertainment venues, it provides easy access to yachting, sailing activities. InterContinental Qingdao is the nearest hotel from the conference place, it will only take you 2~3 minutes from the hotel to the Qingdao International Conference Center on foot.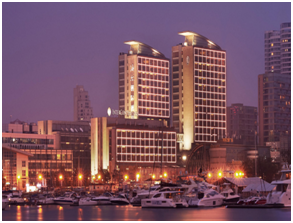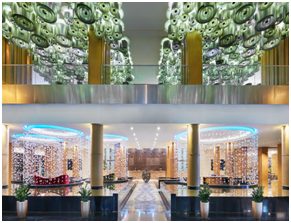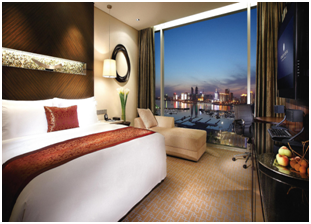 Recommended Conference Hotel: Le Meridien Qingdao (Qingdao Wanda Aimei Jiudian) (Package A)
Address: No.112 Yanji Road Shibei District Qingdao 266034 China
Le Meridien Qingdao (Qingdao Wanda Aimei Jiudian) is located in Qingdao's new Central Business District, within easy reach of shopping malls and office buildings. It is only a ten-minute drive from many local Qingdao attractions. Guestrooms are designed in an elegant, cutting-edge style with a sophisticated flair. The variety of rooms are equipped with international direct-dial phones, mini bars, in-room safes, Internet access and many other modern amenities. The Meridien's restaurants serve authentic international cuisine in its grand banquet halls and dining rooms. Guests have the opportunity to try Japanese, Western, and Chinese cuisine and can relax in the lounge with a variety of drinks. For business travelers, this Qingdao hotel offers a board room and six various-sized meeting rooms, which are suitable for banquets, conferences and seminars. A business center is also available for guests' use. Guests can enjoy a host of recreational facilities. The spa is a great place for a bit of pampering. The gym possesses state-of-the-art equipment for guests to use, and there is also an indoor pool to take a quick swim in. Le Meridien Qingdao has a distance from the conference place, but you can take a free shuttle bus between the two places.