Conference Hotel & Venue: Sana Metropolitan Hotel

Address: SANA Metropolitan Hotel R. Soeiro Pereira Gomes, Parcela 2 1600-198 Lisboa Portugal
Tel:+351 217 982 500
Website:https://metropolitan.sanahotels.com/
Check in Time: 2:00 PM; Check out Time: 12:00 PM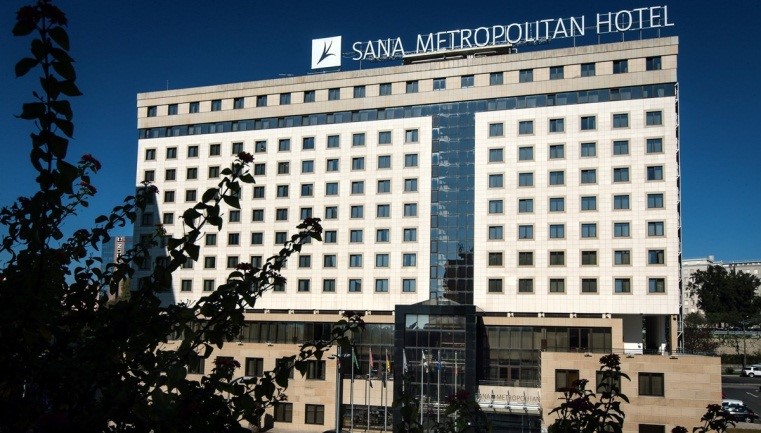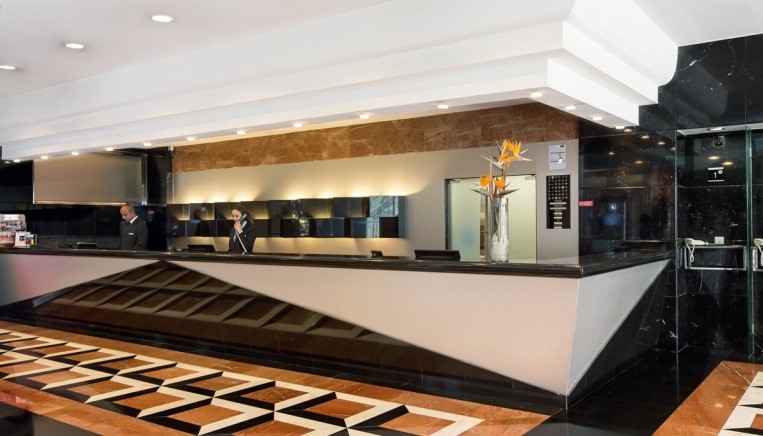 SANA Metropolitan is located in the middle of both business and academic "worlds" of Lisbon. At the Entrecampos and Sete Rios neighborhoods you can find a number of companies and just nearby, the CidadeUniversitária is the pinnacle of higher education in the Portuguese capital.

A 10-minute walk away, in Sete Rios, you can visit one of the main attractions of Lisbon: the Zoo.

With a spacious, contemporary decor, the SANA Metropolitan is a cosmopolitan hotel which offers special comfort for both leisure and business trips to the city. And since it's located close to major roads, it's the perfect choice for people who want to get into or out of the city, and at the same time reach the centre of Lisbon.

The large private car park, spacious and quiet area in front of the hotel and two floors with 12 rooms for meetings and events make the SANA Metropolitan one of the best options in Lisbon for accommodating large groups or major events and meetings.

Where We Are Located in Lisbon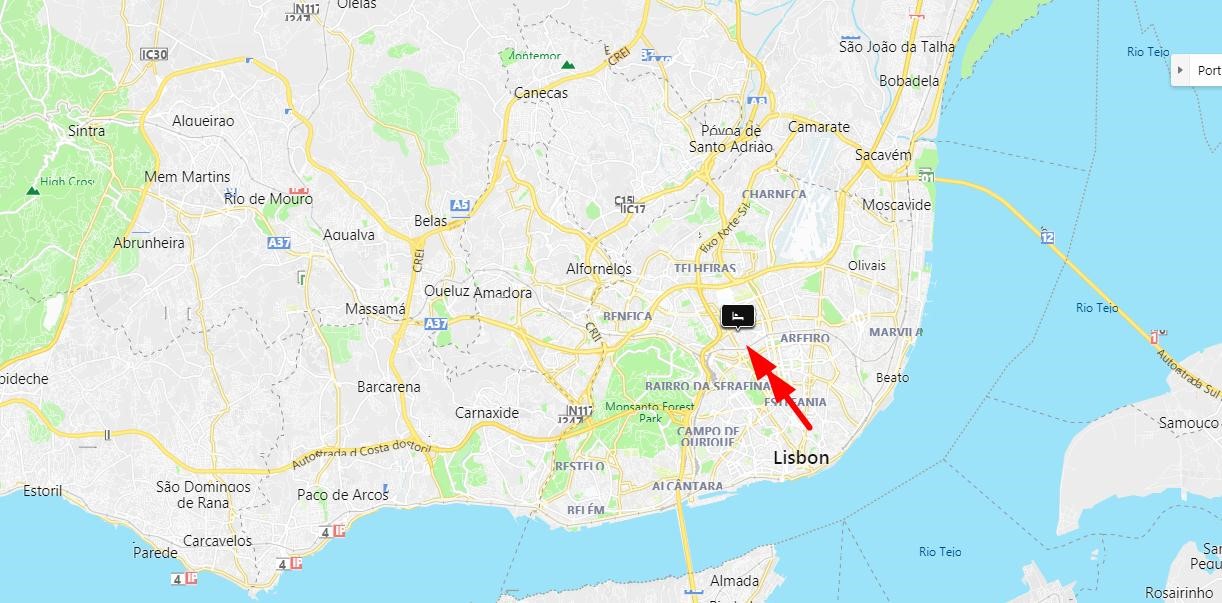 Airport Transportation
From to Lisbon Airport (Lisbon Portela Airport) to the Sana Metropolitan Hotel
Lisbon Airport Website:http://www.lisbon-airport.com/

• Transfer – The SANA Metropolitan offers a paid service that takes you literally to your room. Please reserve your transfer beforehand.
• Taxi – It's a 10 minutes trip and you will pay 10 to 15€.
• Car – Leave the Airport Plaza and follow the signs for "Segunda Circular / E01 / Av. General Norton de Matos" towards the "Eixo Norte-Sul / IP7". Drive 2.5 km along the motorway and follow the direction "Junction 6" towards the "Eixo Norte-Sul / A2 / Sul".

Drive 2 km along the "Eixo Norte-Sul / IP7" and continue towards "Entrecampos / Praça de Espanha". Enter the Estrada das Laranjeiras and after 500 metres turn right into Rua Filipe da Mata. In Rua Filipe da Mata, drive 400 metres and turn into RuaCardeal Mercier. Drive 300 metres and turn left into RuaSoeiro Pereira Gomes. Drive to the end of the street, where you will arrive at our hotel.

Guest Room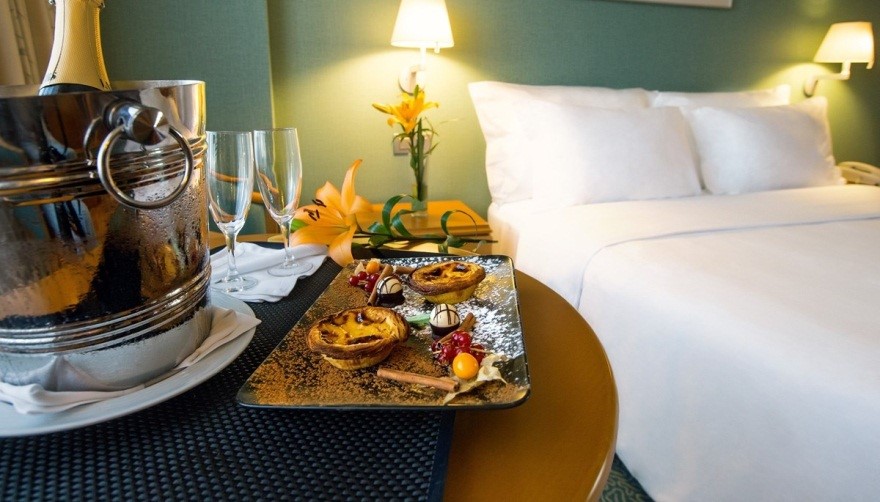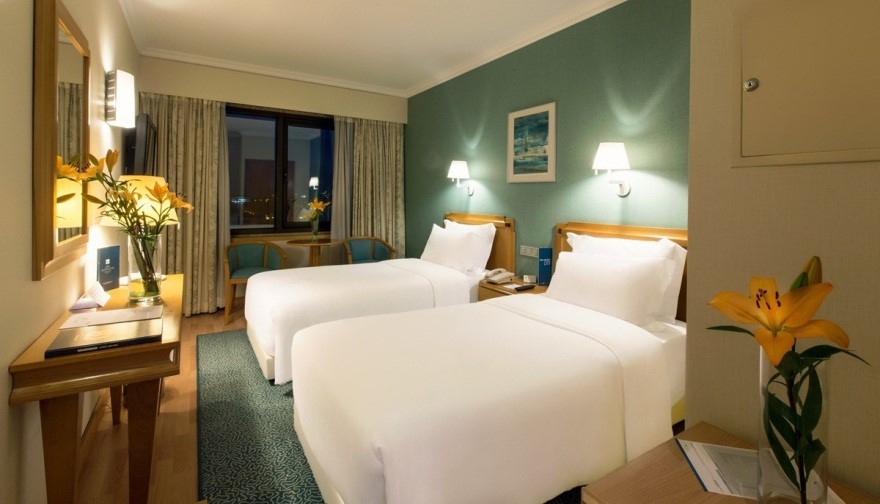 Meeting Room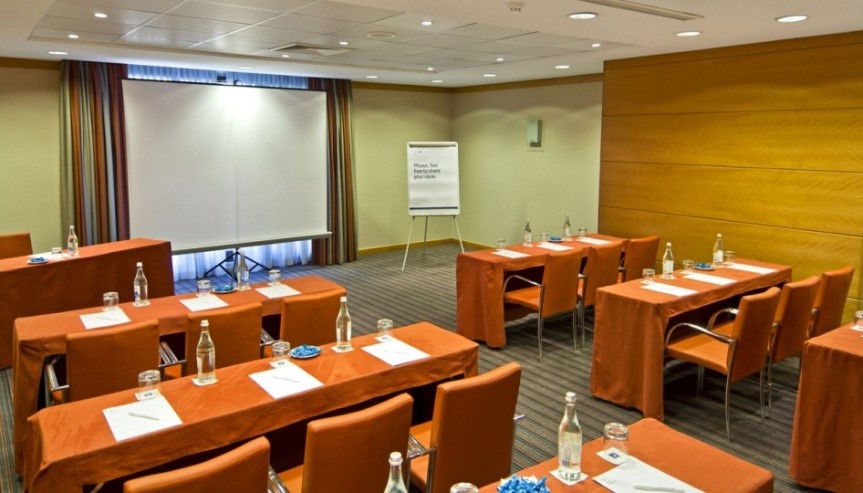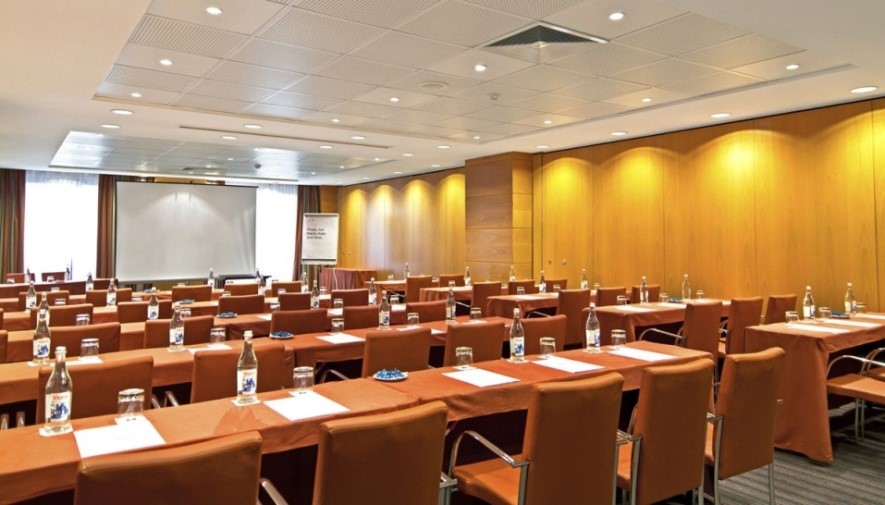 Dining Room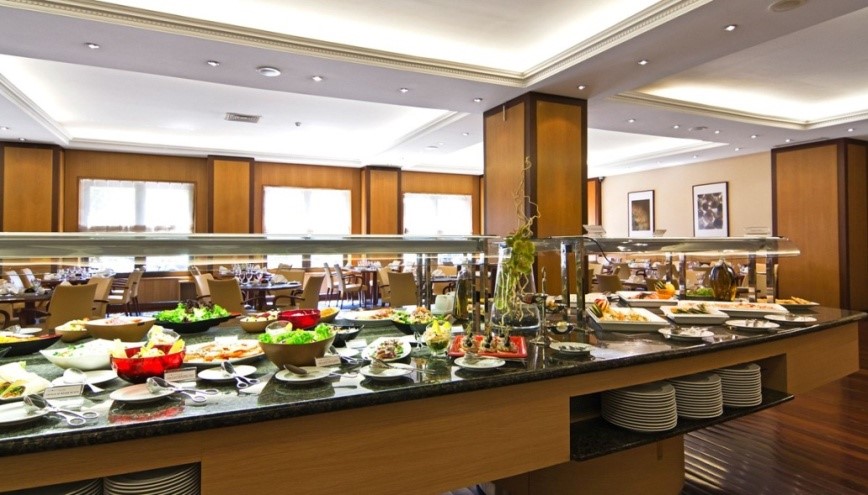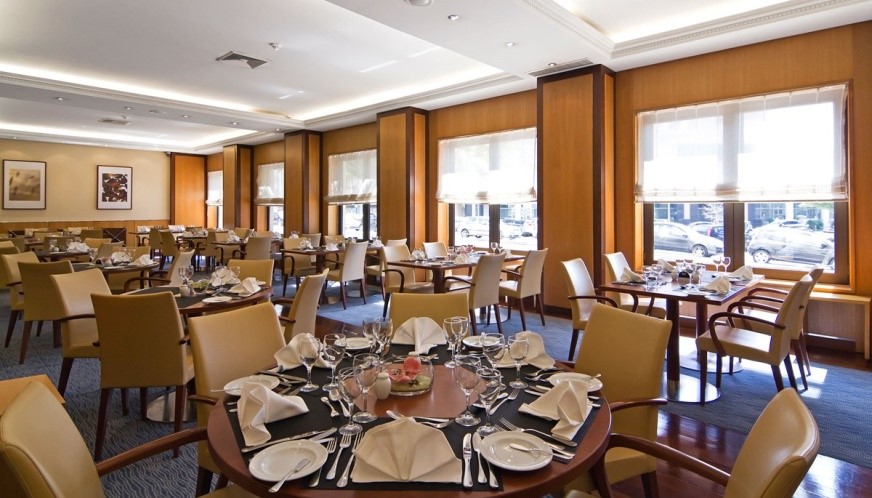 Getting Around

• Lisbon Zoo - Quite close to the hotel, the Zoo deserves a visit. There are several activities that allow to know better the different species that inhabit the Zoo
• Cidade Universitária de Lisboa – It's the main university campus of Lisbon, with the University of Lisbon, ISCTE and Portuguese Catholic University in the same area
• University Stadium – The largest sports complex in Lisbon, with swimming pools, gyms, athletics tracks, tennis courts, football and rugby pitches, among many other facilities. It also boasts a large outdoor area where you can stroll among the trees or work out on the jogging course
• Portuguese Equestrian Society - The Campo Grande Hippodrome is a place to visit if you enjoy horses and horsemanship
• Torre do Tombo National Archive - An important collection of Portuguese heritage with original documents from the 9th century to the present day
• Railway Stations - In the surroundings you will find Entrecampos and Sete Rios railway stations, that connect to the main stations of Oriente and Santa Apolónia
• Campo Grande Gardens - A beautiful garden, right in the middle of Lisbon, where you can stroll, jog or ride a bike
• Shopping Centers - Close by you can find many shopping centers like the Twin Towers, Colombo and El Corte Inglés. In all of them there are movie theaters

How to go

• For shopping, the Saldanha shopping centers - yellow metro line - and the Corte Ingles, in the San Sebastian neighborhood - blue metro line - give you a wide range of options. Both are only 10 minutes away from SANA Metropolitan if you choose to drive.
• The proximity to the Praça de Espanha - blue metro line - is another positive thing about SANA Metropolitan: from here, if you choose to go by car, you can easily go to all parts of Lisbon or, if you prefer, visit places like Sintra, Estoril, Cascais and Costa da Caparica.
• From SANA Metropolitan to the historic center of Lisbon is very simple: 10 minutes way on foot to the metro station of Praça de Espanha or Sete Rios - both in the blue metro line - and then a 15 minute trip to Restauradores.