IOS Press is an independent, international STM publishing house established in 1987 in Amsterdam. One of our guiding principles is to embrace the benefits a lean organization offers. While our goal is to keep things simple, we strive to meet the highest professional standards. Our business practices are straightforward, transparent and ethical.
Our dedicated and experienced employees are our greatest asset. Guided by our core staff in Amsterdam, we manage a global network of editors, authors, librarians, representatives, agents, book importers, content hosts and typesetters, who all actively contribute to our business. We value and sustain long-term relationships with all of our contacts.
We prefer informality and are open and flexible in our daily business. Our streamlined organizational structure enables us to minimize bureaucracy and communicate on a very personal level, quickly and efficiently. We want to make working with IOS Press a pleasant and rewarding experience.
IOS Press is a reliable partner for any publishing project. We are committed to quality and meeting the challenges of juggling constant deadlines. Since the STM publishing industry is rapidly changing, we devote substantial resources into staying on top of new technologies and into driving innovation.

Computational and Structural Biotechnology Journal (CSBJ) will be the forum for the publication of selected papers from the 8th Annual World Cancer Congress - 2015 (Cancer 2015). We encourage participants presenting at Cancer 2015 to submit their work as full-length manuscripts to CSBJ. Please submit your manuscript using CSBJ's online ELSEVIER EDITORIAL SYSTEM available at http://ees.elsevier.com/csbj/
Computational and Structural Biotechnology Journal is an online journal publishing research articles and reviews after full peer review (ISSN 2001-0370). The journal places a strong emphasis on functional and mechanistic understanding of how molecular components in a biological process work together through the application of computational methods. Structural data may provide such insights, but they are not a pre-requisite for publication in the journal. Specific areas of interest include, but are not limited to:
• Structure and function of proteins, nucleic acids and other macromolecules • Structure and function of multi-component complexes • Protein folding, processing and degradation • Enzymology • Computational and structural studies of plant systems • Microbial Informatics • Genomics • Proteomics • Metabolomics • Algorithms and Hypothesis in Bioinformatics • Mathematical and Theoretical Biology • Computational Chemistry & Drug Discovery • Microscopy and Molecular Imaging • Nanotechnology • Systems & Synthetic Biology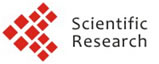 JCT is an international journal dedicated to the latest advancements in cancer therapy. The goal of this journal is to provide a platform for doctors and academicians all over the world to promote, share, and discuss various new issues and developments in cancer related problems.

European Journal of Cancer Prevention aims to promote an increased awareness of all aspects of cancer prevention and to stimulate new ideas and innovations. The Journal has a wide-ranging scope, covering such aspects as descriptive and metabolic epidemiology, histopathology, genetics, biochemistry, molecular biology, microbiology, clinical medicine, intervention trials and public education, basic laboratory studies and special group studies. Although affiliated to a European organization, the journal addresses issues of international importance.

Bentham Science Publishers is a major STM journal publisher of 116 titles and 200 plus open access journals and print/online book series (Bentham eBooks). Bentham Science answers the information needs of the pharmaceutical and biomedical research community. Leading journals include Current Drug Metabolism (Impact Factor 5.113) and Current Medicinal Chemistry (Impact Factor 4.859):

• FREE online journals and information: www.benthamscience.com
• Subscribe, Consortia, discounted global licenses and trials: marketing@benthamscience.org
• To know more about our publications please visit www.benthamscience.com

About Scientific & Academic Publishing
Scientific & Academic Publishing (SAP) is an Open-Access publisher of journals covering a wide range of academic disciplines. SAP serves the world's research and scholarly communities, and aims to be one of the largest publishers for professional and scholarly societies. SAP's journals maintain the highest standards of peer review, with some internationally-recognized editors serving on the editorial boards of SAP's journals.
Scientific & Academic Publishing is not only a publisher, but also a hub for scientists. SAP is a platform offering excellent resources for research. It connects traditional publishing with the opportunities afforded by new technologies. Through publishing with SAP, your work can enjoy worldwide reach and you can get a quick response from your colleagues worldwide.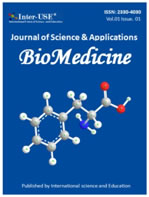 The Journal of Science and Applications: Biomedicine (JSAB, ISSN: 2330-4030) is an online, open-access journal for scientists and clinicians working in multidisciplinary fields. Its mission is to report true and original research "stories" we encounter in the field of biomedicine. If you have an exciting idea for a research paper, consider submitting your work to JSAB for possible publication.

JSAB focuses on basic and application-based research in biomedicine. Specifically, the journal aims to cover the interphase between bench side research and the clinical translation of laboratory results. While most manuscripts tend to present selected experiments that successfully confirm an original research hypothesis, the experiments that fail to support original or conventional research trends also bear the potential for making paradigm-shift discoveries. We encourage authors to submit manuscripts and prospects describing these "unexpected" research results.
Research areas covered by JSAB include, but are not limited to:
(1)  Molecular biology; including gene modification, cell control, tissue engineering and preclinical animal models
(2)  Physiology; including imaging technologies and physical treatments;
(3)  Materials science; including molecular design, chemical synthesis, materials engineering, and construct fabrication
(4)  Medical science; including natural medicine, synthetic medicine, drug delivery, controlled/target drug release, pharmacokinetics, and pharmacodynamics
(5)  Clinical studies; including clinical diagnosis, clinical therapies, surgical approaches, and tissue transplantation.
JSAB will contain sections for News, Comments, Letters, Reviews, Prospects, and Research Papers.
Graduate students are welcome to submit a review stemming from your thesis introduction. We would also like to accept short papers derived from submitted abstracts to conferences.
Journal of Science and Applications: Biomedicine
jsab@inter-use.com
www.inter-use.com
For more information, please visit http://www.inter-use.com/Journals/JSAB/